The Mount Comedy Fest 2019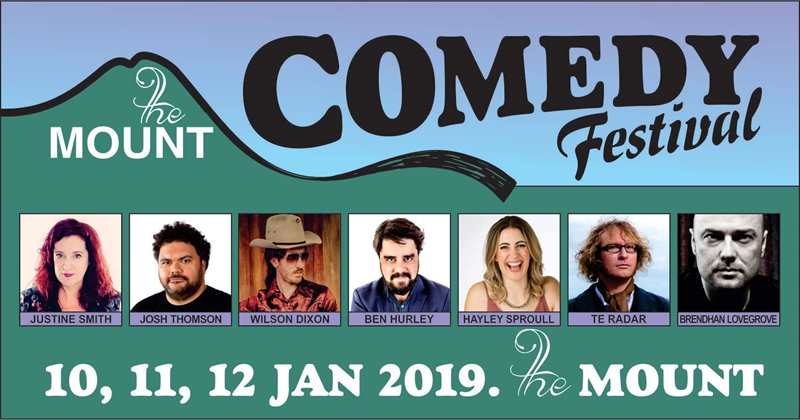 The 2nd Annual Mount Comedy fest is back and it has grown! After last year's sell out success, there are now 5 events over 2 venues to choose from....or don't choose and just go to them all.
The Headliners show featuring 4 of the best live comedians around is the main event. A big 2 hour stand up show with Wilson Dixon, Josh Thomson, Justine Smith and Ben Hurley. Amazing value for a summer night out
This year we welcome Te Radar and Hayley Sproull to present their acclaimed one hour, one person shows for one night only at 7pm. Get your comedy fix early evening or use it as a warm up for the Headliners shows in the same venue straight after.  
The Festival features 2 special events this year: Comedy for Kids and New Act Comp.  Comedy for Kids is Family friendly laughs at a family friendly time. A matinee that will add an extra dose of hilarity and silliness to the summer without the naughty words.  
The New Act Comp. Searching for the funniest person in the Mount that no one knows yet. Don't be chicken! If you think you've got what it takes, come and try and win the coveted title and the $1000 cash prize. Hosted by Brendhan Lovegrove at the Mount Social Club over 2 nights.