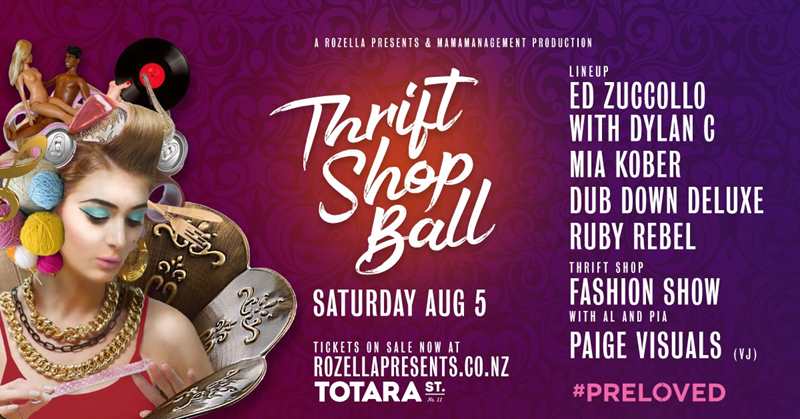 Prepare yourself for the grand return of The Thrift Shop Ball, in collaboration with the Preloved Project! Get ready to immerse yourself in the most sensational music event of the year, presented by the extraordinary Rozella and Mamamanagement.
Ignite your creative inspiration and transform your cherished collection into an extraordinary ensemble that will capture everyone's attention. Prepare to be astounded by awe-inspiring live performances by the most talented artists and electrifying dance music that will keep you moving all night long.
Allow us to unveil our remarkable lineup, showcasing the exceptional talents of Ed Zuccollo and Dylan C, Mia Koba, and our very own local sensation, Dub Down Deluxe. Experience the captivating performance art of Ruby Rebel. Moreover, brace yourself for the highly anticipated return of The Thrift Shop Fashion show, hosted by the delightful Al and Pia. And to enthrall your visual senses, be enthralled by the eye-catching live visual performance of Paige Visuals.
This is not your ordinary event. It promises to be a unique and immersive entertainment experience that you will never forget! Don't miss out on this incredible adventure - secure your tickets now and become a part of the unforgettable Thrift Shop Ball.
DOORS 7:30PM - R18