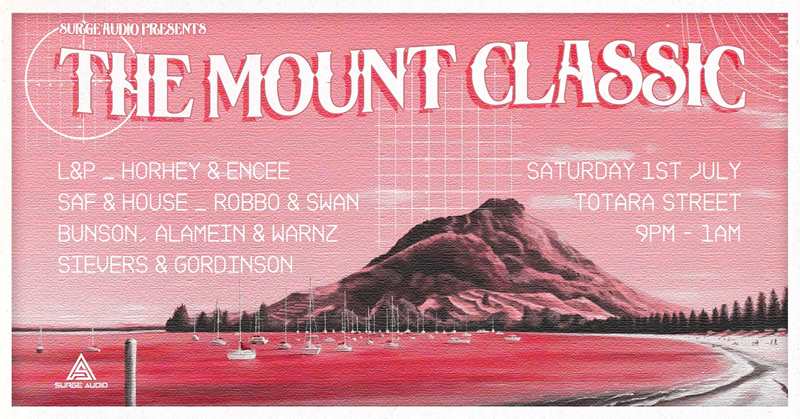 DOOR SALES ONLY FROM 10PM
Surge Audio Presents: The Mount Classic
The Mount Classic is a new annual event just in time for the University break. Featuring your finest local artists that Mount Maunganui has to offer, this multi genre showcase will keep you dancing all night long!
Come down to Totara Street on Saturday 1st of July to enjoy a collaborative night of House and Drum n Bass music!
Line Up:
L&P
Encee & Horhey
Robbo & Swan
Saf & House
Bunson, Alamein & Warnz
Sievers & Gordinson
Tickets live Monday 12th June at 7pm!
DOORS 9PM - R18