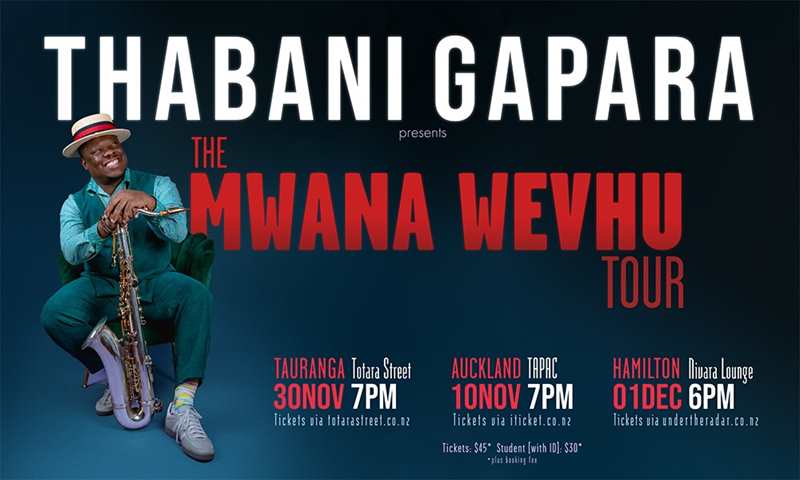 "Mwana Wevhu" is a concert that celebrates the vibrant jazz sounds of Central and Southern Africa through fresh original compositions composed for this concert by saxophonist Thabani Gapara.
Audiences are invited to take a journey through the rich and diverse African grooves and melodies in a concert that features a vibrant six piece live band and string quartet. "Mwana Wevhu," meaning "Child of the Soil," in Gapara's native Shona language embodies the deep connection to his Zimbabwean roots and broader African Heritage.
An enchanting concert that celebrates the musical heritage of Southern African jazz brought to life in a truly unique performance that features western classical instrumentation.
DOORS 7PM - R18