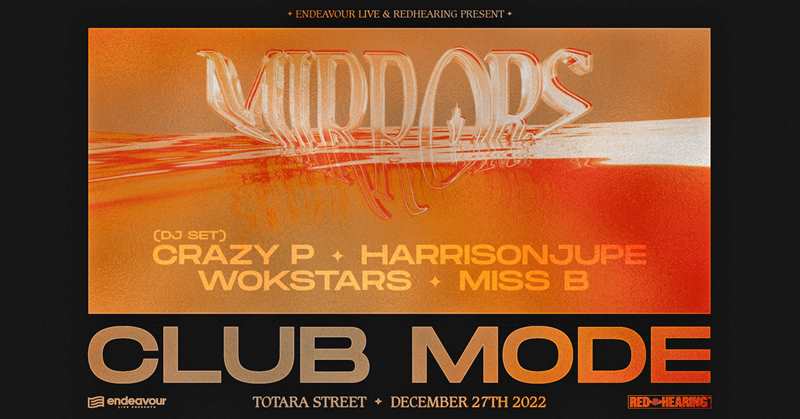 Mirror, mirror, on the wall who's ready to dance with them all?
RedHearing and Endeavour Live are elated to present the second edition of Mirrors this summer.
Mirrors will be going club mode, relocating to Totara St on the same night. Featuring Crazy P (Dj Set), HarrisonJupe, Wok Stars & Miss B.
DOORS 9PM - R18