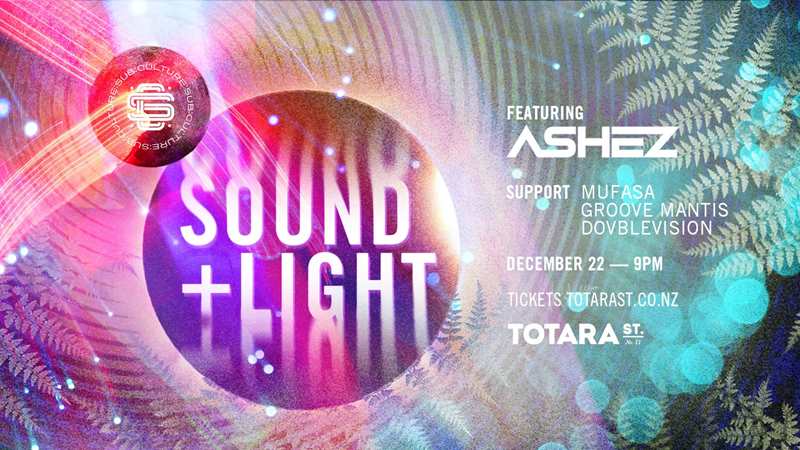 Sound + Light: a Mount Bass Odyssey
The Sub:Culture Squad are back throwing bass raves!
Following up from Bush + Bass with Sound + Light: A Mount Bass Odyssey
Sub:Culture DJs Groove Mantis, Mufasa and DOVBLEVISION (Jimmy Fresh and Kauri Sage) are teaming up with heavy hitting bass music producer Ashez to fill the place with lush, healthy bass for an epic sensory immersion experience.
To achieve this we've enlisted an epic femme artist to bring in the projections! The intention is to paint the blank canvas of Totara Street's walls with live digital art and take the dancefloor on a sonic/optic Bass Odyssey: A Visual Journey
Totara Street, 22nd December, stick it in your calendar now. 50 cheap tickets for those who love and support there being a culture of subs in the Mount, available now :)
If you haven't caught an Ashez show yet, you're in for a hell of a treat! Check Ashez on Spotify or youtube, our man know's how to flip the script on bass music and we're damn lucky to have him amidst a massive international touring schedule.
Expect nothing less than the best tunes from the rest of the lineup, we've provided epic parties in the Bay of Plenty for many years and enjoy being a part of the evolution of Sub Cuture just as much as you do!
DOORS 9PM - R18