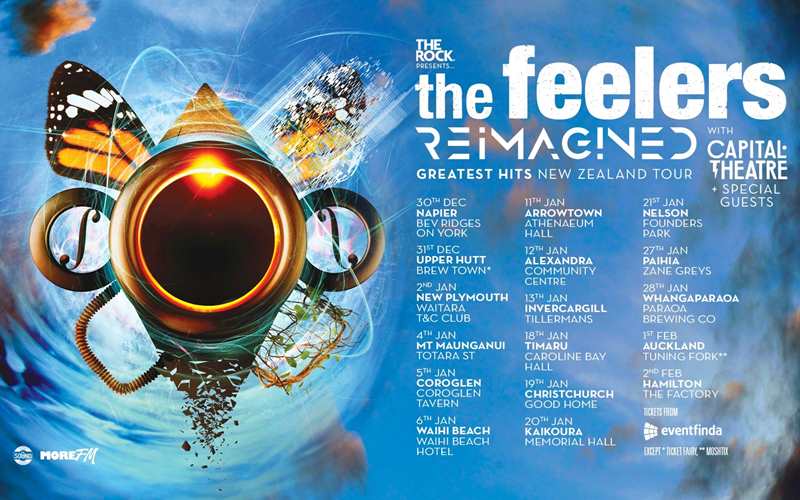 The Feelers - REIMAGINED - Greatest Hits - NZ Tour
The Feelers Announce Reimagined - Greatest Hits - New Zealand Summer Tour
17 dates nationwide with Capital Theatre + special guests
Following on from the release of the band's REIMAGINED – GREATEST HITS album, The Feelers are hitting the road this summer with a brand-new live show and with good friends Capital Theatre in tow.
The Feelers extensive jaunt across the country to mark the release of REIMAGINED - GREATEST HITS will see the band treat their legion of fans to a live set exploding with all of their epic classic hits.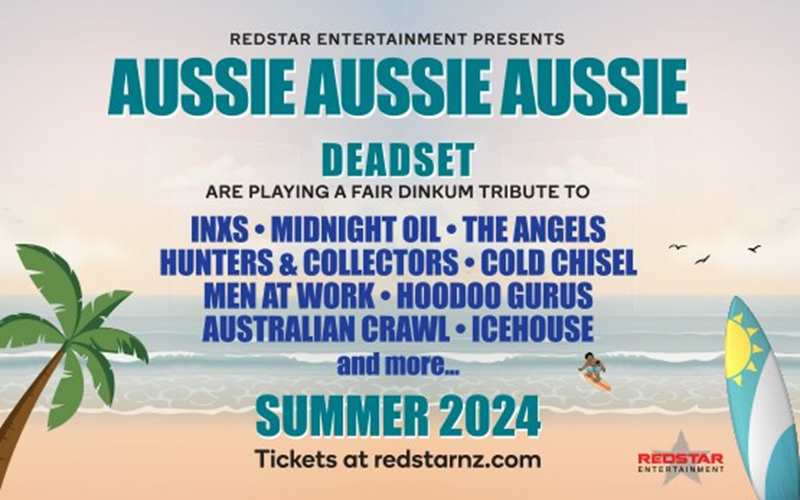 Aussie Aussie Aussie
Redstar Entertainment are stoked to present AUSSIE, AUSSIE AUSSIE
Crack open a coldie and throw another shrimp on the barbie because we are bringing this fair dinkum tribute to your town this summer AGAIN and she's going to be a beauty mate, deadset!
DEADSET will pay homage to some of Australia's most popular & successful bands playing all of the classic bangers from: INXS / MIDNIGHT OIL / AUSTRALIAN CRAWL / MEN AT WORK / COLD CHISEL HUNTERS & COLLECTORS / THE ANGELS / HOODOO GURUS / ICEHOUSE and more…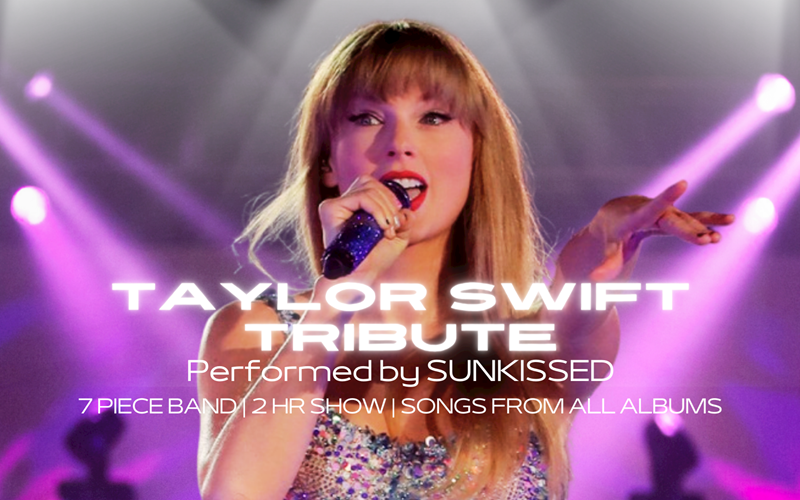 Taylor Swift Tribute - Performed by SUNKISSED
Step into the enchanting world of Taylor Swift as our tribute band brings her greatest hits to life!
Join us for an unforgettable night of music, energy, and nostalgia. Immerse yourself in the magic of Swift's iconic sound and relive the moments that stole our hearts. Don't miss the experience – grab your tickets now and be part of the ultimate Taylor Swift tribute concert!"